Advice for
Parents During
Covid-19
Hello everyone!
​
We are eager to continue supporting you where possible. So, each Monday, resource(s) will be uploaded for you to have a go at throughout the week. Once you have completed them, we would love to see how you've done - so please do send them back to us! These may not all be garden related but will be around outdoor and environmental education.
You will also receive a problem of the week that we would like you to try and solve (so if you can, let us know).
​
Please enjoy these resources and if you have any questions, get in contact. Good luck!
Week 1: 1st - 5th June
---
Task 1: We want you now to watch Jan make her famous jostaberry jam using soft fruits harvested from our garden. Follow the tutorial and make some at home! Or... use this worksheet to test your knowledge.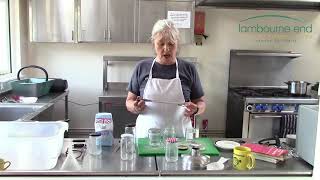 Task 2: We still would LOVE for you to get involved in your own 2.6 challenge. H ead over to our 2.6 challenge page and see if this is something you could see yourself being involved in. If you're unsure, then firstly send Maddie over some ideas on how you could complete yours?
---
Week 2: 8th - 12th June
---
Task 1: Though lockdown has been, at times, dreary! we hope you've been staying physical. Cycling perhaps? If so, then Lee's demonstration on how to carry out an M check will help you out! So... grab your bike and carry out your own - then let us know how you get on!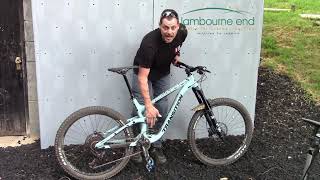 Task 2: What have you done during lockdown? Have you achieved something new? Let Maddie know! We would love to share your quotes with our supporters.
---
Week 3: 15th - 19th June
---
Task 1: The sun is shining again this week, hooray! You will probably be very familiar with this task from your time at Lambourne End that's perfect for this weather. This week, we want you to have a go at a garden scavenger hunt by using this checklist below and let us know how you get on!
---
Week 4: 22nd - 26th June
---
Task 1: We work closely with other organisations to produce our resources. One organisation that always inspires us is The Woodland Trust. This week, we want you to head over to their mammal page and create a poster on one of the mammals listed. You'll have to do some research - we can't wait to see what you produce!
---
Week 5: 29th June - 3rd July
---
Hello everyone! This week's task is probably our favourite so far. We love birds here at Lambourne End and are always fascinated by their characters, personalities and beauty. We want you to do some bird watching yourself at home, so use this sheet and let us know how you get on! We can't wait to see what you find. Extra thumbs up for pictures!
---
Week 6: 6th - 10th July
---
This week, we would love for you to create a poster to tell us all about what you've been up to during lockdown. Make this as colourful as possible, print some pictures off if you like & stick them on too!
---
Week 7: 13th - 17th July
---
This is our last week of virtual learning! So we'd really like you to tell us, in your own unique format, what you've learned from us during lockdown and using our virtual learning services. Your unique format could be: - a poem - a drawing - a collage - a video - a short paragraph It's up to you!
---
---